Lessons from the EDEN/AFLP BGNet Joint Workshops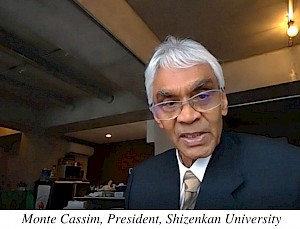 (November 24/25, 2020):
・Botanical Garden SWOT analyses by partner universities
・Elements of a strategic framework

On November 24, 2020, BGNet teams from Bamyan University (BU) and Paktia University (PU) presented their SWOT analyses, and discussed their plans with the EDEN and AFLP core members.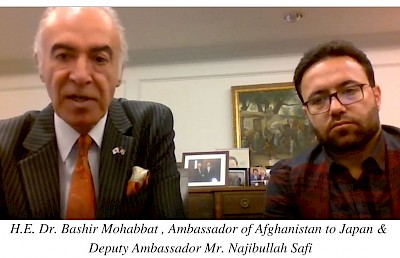 The following day, November 25, an in-depth working session took place, led by Ari Novy, Sarada Krishnan, Abby Meyer and other AFLP resource persons giving feedback to the SWOTs, overall goals and strategic plans. The various elements elaborated and developed by the university teams were then used to start the drafting of a conceptual master plan.

Based on the feedback from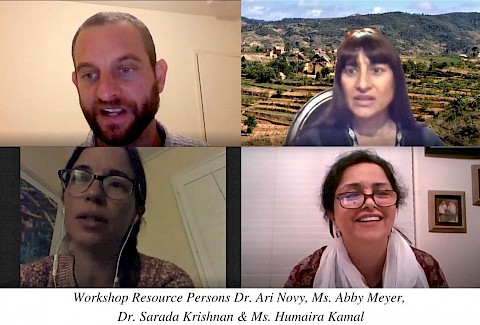 this workshop, teams in Paktia and Bamyan will continue refining these documents throughout December. From January 2021 onward a monthly session for each university will be organized with AFLP resource persons.
(AFLP will hold a similar 2-day workshop for the Kabul University Botanical Garden team in mid-December).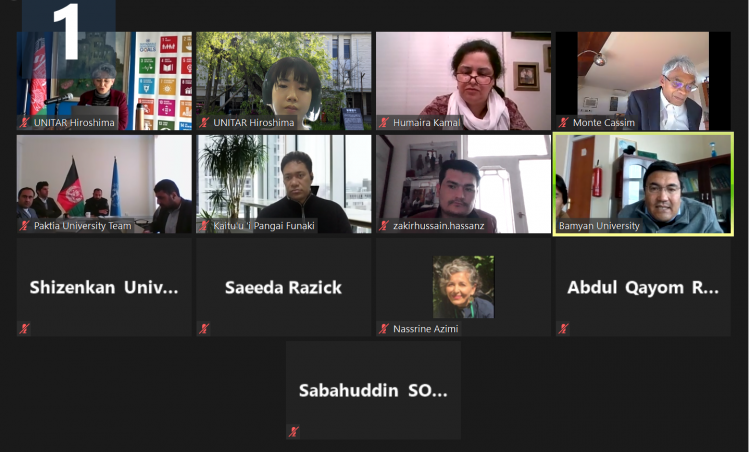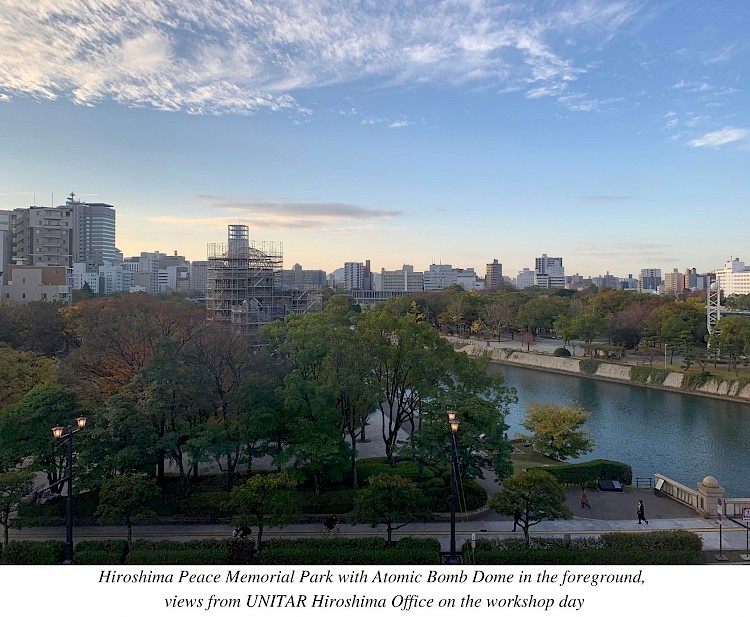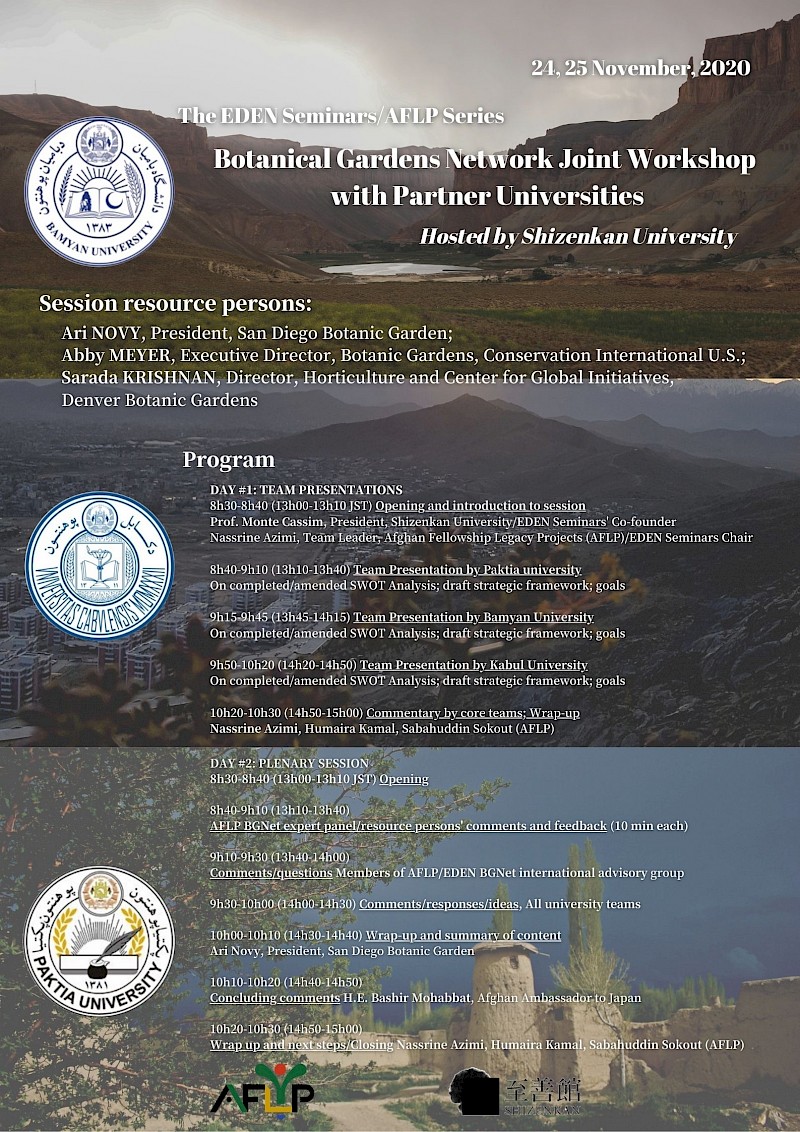 Resource Persons:
Ari NOVY (Chair)

President and CEO, San Diego Botanic Garden
Ari Novy is President and CEO of the San Diego Botanic Garden in Encinitas, CA, a 37- acre facility with extensive collections of Mediterranean climate plants as well as award winning children's gardens. Before joining San Diego Botanic Garden, Novy was Chief Scientist at the Leichtag Foundation, also in Encinitas, CA and before that Executive Director of the United States Botanic Garden in Washington, D.C. As Executive Director of the U.S. Botanic Garden, he also sat on the Executive Leadership Team of the U.S. Architect of the Capitol, the federal agency responsible for the management and upkeep of the U.S. Capitol Campus, including the U.S. Botanic Garden, U.S. Capitol, Library of Congress and Supreme Court.
Abby MEYER

Executive Director, Botanic Gardens Conservation International U.S.
Abby Meyer is Executive Director of the U.S. office of Botanic Gardens Conservation International, based at The Huntington Library and Botanical Gardens in Los Angeles, California. Meyer works to develop tools and information to support botanic garden plant conservation programs and collections. She received a Bachelor's of Science degree from the University of Nebraska-Lincoln and went on to complete a Master's in Public Horticulture Administration through the Longwood Graduate Program at the University of Delaware and Longwood Gardens.
Sarada KRISHNAN

Director, Horticulture and Center for Global Initiatives, Denver Botanic Gardens
Sarada Krishnan is responsible for directing the design and maintenance of the horticulture displays and collections, and for developing and leading global projects at the Denver Botanic Gardens. Dr. Krishnan has several years of experience in public and commercial horticulture. She has a Bachelor of Science in Horticulture from India, where the focus was on tropical horticulture. She has a Master of Science in Horticulture from Colorado State University. Her doctorate research at University of Colorado, Boulder, focused on the conservation genetics of wild coffee (Coffea spp.) in Madagascar. Krishnan owns coffee plantations in the Blue Mountains of Jamaica.
In 2016/2017, Krishnan was involved in developing the Global Strategy for the Conservation of Coffee Genetic Resources in collaboration with the Global Crop Diversity Trust and World Coffee Research.