Dear Friends of The EDEN Seminars, UNITAR and AFLP,

We hope you remain in good health and spirits during these challenging times.

We have just marked one year since EDEN Seminars III and UNITAR launched the Afghan Fellowship Legacy Projects (AFLP) Botanical Gardens network initiative. Little did we know then that the Tokyo gathering would become one of our last in-person events in a long while!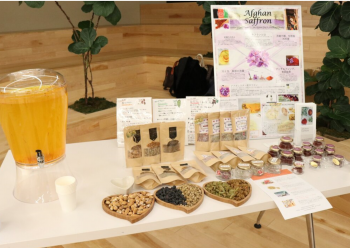 And yet, despite it all, AFLP has advanced step by step, with three universities in Afghanistan — Bamyan University, Kabul University and Paktia University — spearheading the first phase. An exceptional international network of biodiversity and botanical garden experts have rallied around them — including from the San Diego Botanic Garden, Botanic Garden Conservation International, the Denver Botanic Garden, and other prominent biodiversity leaders. Each of the three universities have now dedicated the land, are working towards their Plant Collection Policies, and preparing for various groundbreaking activities. We are happy to share with you that a few days ago Paktia University, one of AFLP partners, received official approval from the Ministry of Higher Education to use the name The Nakamura Botanic Garden, in honor of the late Dr. Tetsu Nakamura.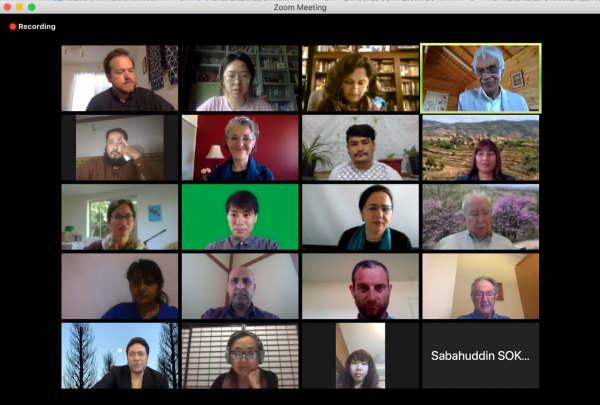 Plenary webinar in May 2020 with AFLP Botanical Gardens Network International Advisory Committee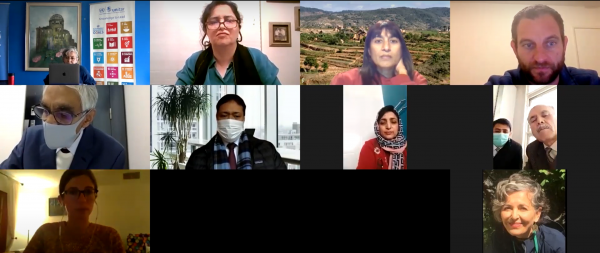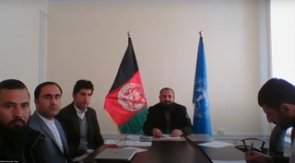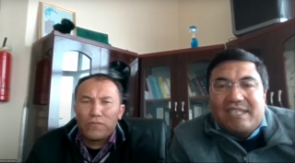 Kabul University session (above), Paktia University Team (bottom left) and Bamyan University Team members (bottom right),
EDEN/AFLP Series Botanical Gardens Network Joint Workshop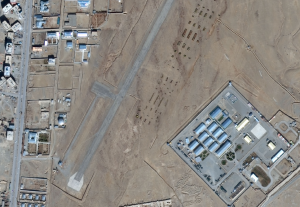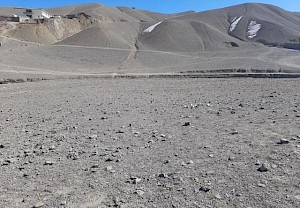 Lands for Nakamura Botanical Garden in Paktia (left) and Bamyan University's Botanical Garden (right)
Please visit Botanical Garden's Network pages for more updates about this initiative — which we hope will lead to creating a blueprint not just for Afghanistan, but for the 33 other countries around the globe with no botanical gardens of their own. This would fulfill The EDEN Seminars ideal, of presenting to the world projects that can make a true difference.

With hopes for your good health and harmony

The EDEN Seminars and AFLP Teams


The AFLP logo artist statement reads, 'The blue for the Karez, Afghanistan's ancient underground canals, the yellow for the arid soils of the country's high plateaux, the red for promises of seeds and fruits, and the green for trees of life.'