AFLP Secretariat Team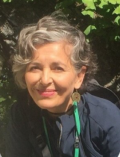 Nassrine AZIMI, AFLP Team Leader
greenlegacy@unitar.org
Nassrine Azimi is co-founder and coordinator of the Green Legacy Hiroshima Initiative, a global campaign to disseminate and plant worldwide seeds and saplings of trees that survived the 1945 atomic bombing of Hiroshima. She is also co- founder and chair of the EDEN (Emerging and Developing Economies Network) Seminars.
At the United Nations Institute for Training and Research (UNITAR) where she is currently a senior advisor, Dr. Azimi established the Institute's Hiroshima Office for Asia and the Pacific in 2003. Prior to that she was UNITAR's coordinator of environmental training programs, deputy to the executive director, chief of the Institute's New York Office, and for 12 years head of UNITAR's Board of Trustees' secretariat in Geneva, throughout the Institute's restructuring and revival.
Currently a visiting professor at Hiroshima Shudo University and adjunct professor at Doshisha Women's College in Kyoto, Azimi was visiting scholar at New York's Columbia University (2003) and at the University of California in Los Angeles/UCLA (2016-2018), a member of the International Scientific Advisory Board (ISAB-COOP), Ecole Polytechnique Fédérale de Lausanne (EPFL) in Switzerland, and the advisory committee of the Hiroshima Peace Media Center (HPMC) in Japan. She has a BA in political science from the University of Lausanne, Switzerland, an MA in international relations from the Geneva Graduate Institute of International Studies, a second MA in urban studies from the School of Architecture, University of Geneva, and a doctorate in cultural studies from the Graduate School of Integrated Arts and Sciences, Hiroshima University. Azimi has published extensively on UN peacekeeping and peacebuilding, post-conflict reconstruction, environmental and cultural governance, and Asia. Her latest book, 'The United States and Cultural Heritage Protection in Japan (1945-1952)' was released by Amsterdam University Press in 2019.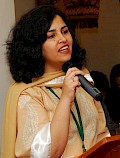 Humaira KHAN-KAMAL, AFLP Coordinator (Book)
Humaira Khan-Kamal has worked with UNITAR since 1996, as a UNITAR Special Fellow, as Training Associate, and from 2012 to 2016 as Senior Advisor to the UNITAR Fellowship for Afghanistan. In her first assignment at UNITAR she was directly involved in developing the UNITAR New York Office Work Program for Government Officials based in New York. She was responsible for research, development, planning, and coordination of several training programmes in specific thematic areas. Her projects included annual intensive courses on international trade, public-private partnerships for sustainable development, and policy issues in information and communication technologies, as well as workshops on basics in technology for senior policy makers and negotiators.
With the opening of the UNITAR Hiroshima Office in 2003, Khan-Kamal was involved in the overall design, launch, and management of the Fellowship project on post-conflict reconstruction and training in Afghanistan, and served as Program Leader till 2011. Following that, as Senior Advisor, she remained involved in strategic planning and curriculum development of the program, in addition to delivering specific modules of training. Khan-Kamal was a Government of Japan scholar to the Lahore University of Management Sciences where she earned her master's in business administration. Her post-graduate work was focused on non-profit management and community empowerment projects. Prior to her work with UNITAR she worked with a non-profit project to set up the primary cancer care hospitals in Pakistan – Shaukat Khanum Memorial Cancer Hospital & Research Center. She is currently working as CEO of a Health-care Practice company in the US.

Jenny Xin LUAN, Research Assistant
Born and raised in Beijing, China, Jenny Xin Luan joined the UNITAR Hiroshima Office in September 2018 after graduating from Oberlin College in the United States. Recently becoming a part of Green Legacy Hiroshima Secretariat Team, she is mainly responsible for GLH website maintenance and social media engagement while assisting with communication with partners. Luan hopes to let more people know about the stories of the A-bomb trees and see the seedlings travel globally along with the message of peace.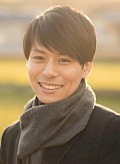 Taiga NISHIMURA, Research Assistant
aflp@unitar.org
Taiga Nishimura graduated from Hiroshima Shudo University with a Bachelor of Art degree in English Language and Literature. He studied international relations and sustainability at Arizona State University in an exchange program before he joined UNITAR Hiroshima Office as an intern in September 2018. During his university years, he worked as a volunteer and an intern for NGOs that focus on international peacebuilding. He will start his graduate study in International Development with Conflict and Humanitarian Action at the University of Bath, the United Kingdom, in September 2021.