"The UNITAR Hiroshima Fellowship for Afghanistan - An Anthology" was published under AFLP Book project
This book is a collection of writings by multiple members of the UNITAR Hiroshima Fellowship for Afghanistan (AF), covering the period since the inception of the Fellowship in 2003, till the present day. It is a story which can upend the current discourses about Afghanistan and shed some light on the opt-repeated question of the recent past-"Was it all a waste?" with important lessons for future development and humanitarian intervention.

The book Introductory Flyer, Cover, Table of Contents and Acknowledgements as well as links to some sites for purchase of the book are available below. The book is available as e-book and paperback at many international book-sellers such as Amazon, Barnes & Noble and Chapters Indigo.
This AFLP webpage is coordinated by Taiga Nishimura. For inquires concerning the book, please contact him at aflp@unitar.org.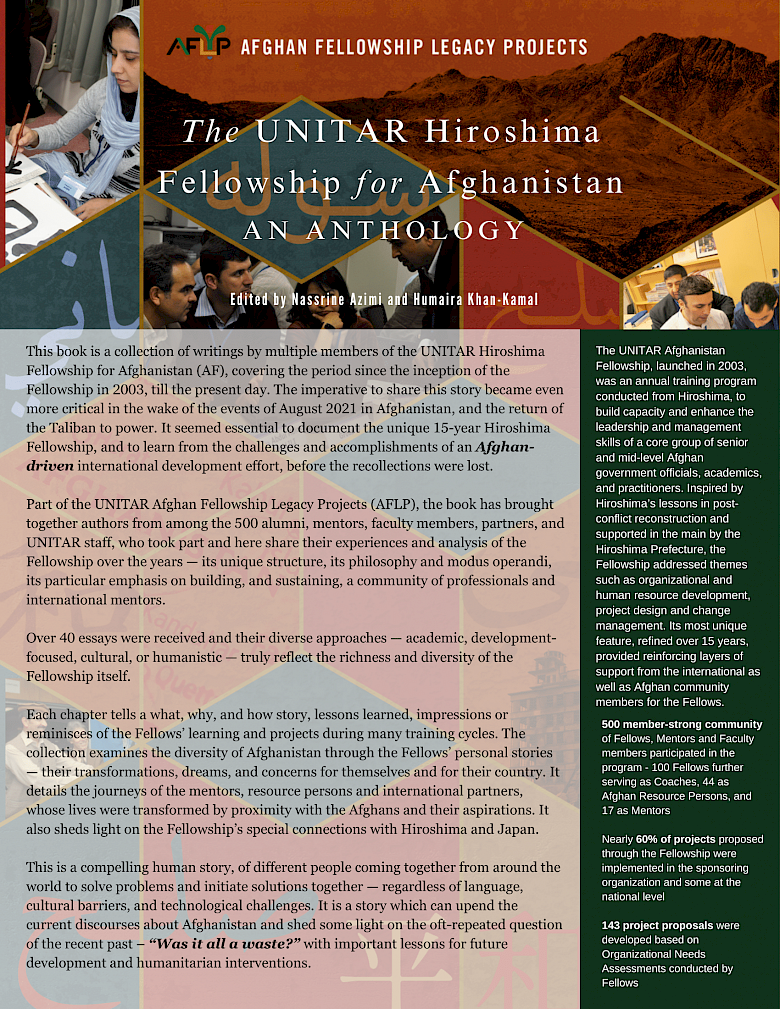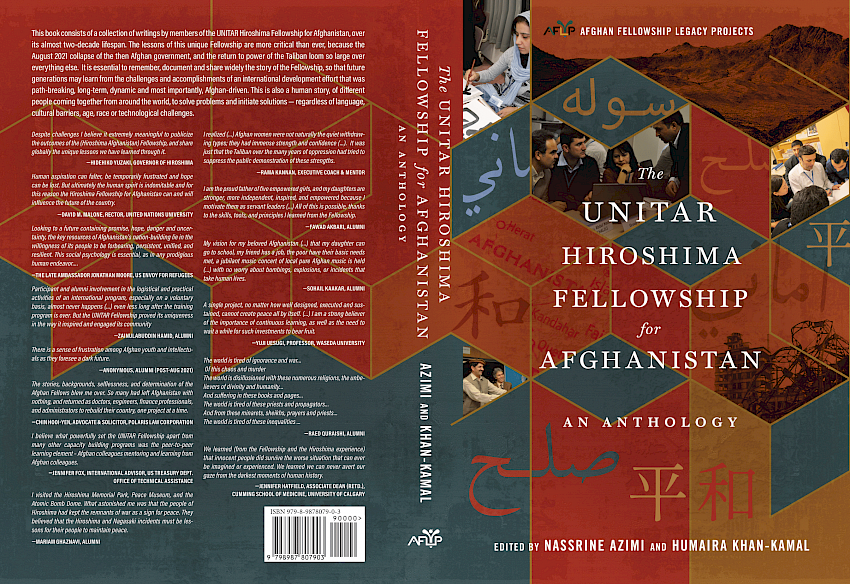 Sites for purchase